Welcome to Studio Fitness — an in-person and online fitness studio with great atmosphere, great people, and great fitness classes (which are sometimes held outside). At Studio Fitness we collaborate with various professionals around the world to create and facilitate kinetically fluid movement in each class  to  improve posture, strength and vitality. Just like every choice is not a good choice, every movement is not a good one. All of our classes are structured to improve the way you move AND the way you feel. 
It makes me (Justina Bailey) laugh when people ask if I come from a dance or athletic background. Whoa, no way! I was always picked second to last in my gym class (there was one girl who didn't know which goal or basket to score on, poor thing) and the only dancing I did was on the coffee table in my pink corduroys when mom wasn't around. Earlier in life while participating in step aerobics at a gym, an instructor encouraged me to consider becoming an instructor because I was always smiling in class and enjoying myself.  I was fit, but was also a hefty 200 lbs with zero self-esteem. I am grateful every day that I followed that advice to become a fitness trainer because I can't image a better job for myself where I can help people change their lives at a very profound level.
After 32 years of teaching a variety of global disciplines and following current research, you will discover that my classes are rich with benefits. People continually say that they feel like the class was designed just for them and value the individual attention they receive. Some folks who consider themselves to be very fit, express the fact that they feel humbled, and those who consider themselves unfit soon find results very quickly. You will find all other movement and exercise you do in life becomes easier, more efficient and more fun. It seems that sometime after childhood, we forget how good it can feel to be in our bodies. 
It feels good to move with vitality – and that's what you get!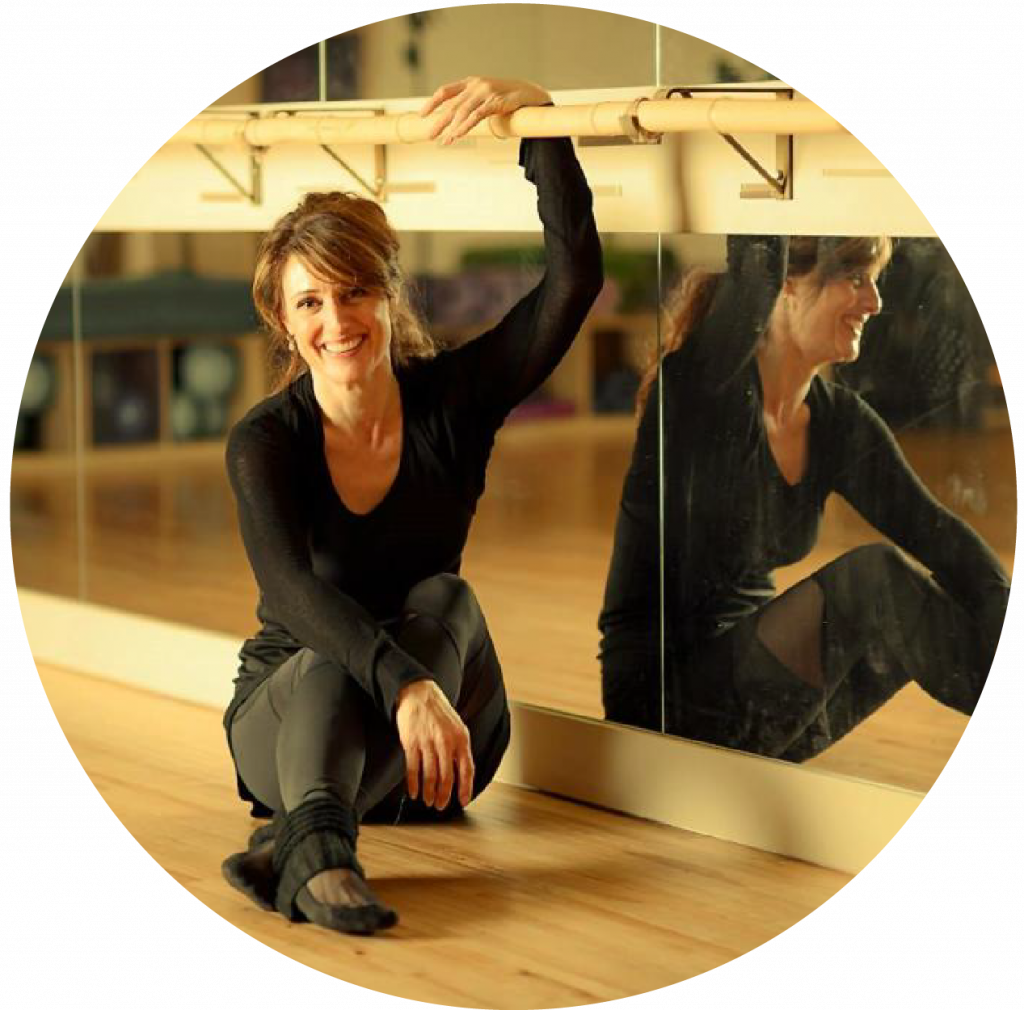 I have an extensive experience in the fitness industry and diverse knowledge in the areas of health and wellness. My reputation for vastly changing how people live and move in their bodies is based on the acquisition of specialty training in areas that are an advancing focus for health and wellness, including anti-aging movements. In addition to fitness instruction and personal training, medical practitioners also refer their clients and family members to sessions with me to assist in their chiropractic, physiotherapy, and rehabilitation care. If someone has recommended me to you, they must care very much about you and trust you will find change and care with personal, high-quality instruction I provide in each class. 
I have been trained in Essentrics® and Aging Backwards training directly under Miranda Esmonde-White's tutelage in her flagship studio located in Montreal. I am proud to have also been trained in anti-aging exercise programs from top presenters in the European Gymnastics Union and been the only North American participant in the European festivals. My classes and workshops are designed to enhance your every day functional fitness, and including stretching exercises, pelvic floor exercises, posture exercises, as well as mobility and strength training exercises.
My exclusive opportunities training under Olympic Coach and trauma surgeon Homer Gharavi, have given me tools that are not available in typical group fitness or personal training courses. The 4D Pro Bungee System was developed for elite athletes but is now accessible to those of us who are not Olympic athletes. 
Recently, I have been in the presence of a savant, Ron Hruska from the Postural Restoration Institute. He understands the human condition in biometric patterns that have been documented for centuries, but has testing and courses to help us become more elightened in movement.
Specialized Training:
Only Certified 4D Pro Bungee Fitness Instructor in Canada
First Barre Studio and training center in Victoria 
3 different Pilates schools of training (Stott, Basi, New York Pilates) 
Japanese Yoga Therapy
Essentrics® & Aging Backwards Certified
Pelvis Restoration, Myokinematic Restoration, Postural Respiration & Advanced Integration training from Postural Restoration Institute