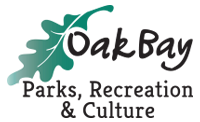 Monterey Recreation Centre
Monterey Movement Masterclass
MONDAY: Reciprocating Relationships Between Exercise and Systems of the Body. Learn why exercise is a good stress, but still a stress for the body; how to find the 'Goldilocks' range of exercise to help improve digestion, immunity, cardio-vascular, and the nervous system and how they in return help you exercise better. The exercises will be mostly dynamic stretches and holds.
TUESDAY: Curiosity Homework. Videos (link below) on how better breathing mechanics will help with weight loss, improve digestion and water filtration, decrease inflammation, and calm the body into a healing state.
WEDESDAY: Foot to Core Sequencing for Better Balance. The foot is the only contact point between the body and the ground which means this complex structure is the neurological and physiological gateways which influence ground force and how          we stabilize. The exercises will be designed to stimulate the core and pelvic floor muscles.
THURSDAY: Curiosity Homework. Videos on foot exercises to improve walking mechanics and why the way we sense gravity affects the whole body, including core and glute strength. (Video link below).
FRIDAY: Positioning for Posture, Strength, and Rejuvenation. One part of the body should be able to open and relax as the other compresses and vice versa which keeps the body working well. Learn what it feels like to inhibit a muscle and then turn up the power depending on your position. Exercises are mainly strength based to turn up muscle activation or to relax overactive muscles.

Greenglade Community Center
Weeklong Pilates Bootcamp

Greenglade Community Center
Weeklong Pilates Bootcamp